Asian smartphone market – ranking of manufacturers according to Tech In Asia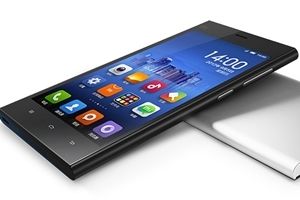 Tech In Asia portal has compiled a list of 15 Asian smartphone companies that could dethrone Samsung and Apple in the future, at least in the markets there. It's quite possible that these phones will also make their way to other markets, as the main goal of all manufacturers is to operate according to the principle of high quality at a low price.
Samsung currently ranks first among smartphone manufacturers, both in Asia and around the world. Asia's smartphone market is booming, with more and more new companies offering their devices. Here are 8 companies that could pose a real "threat" to Samsung and Apple.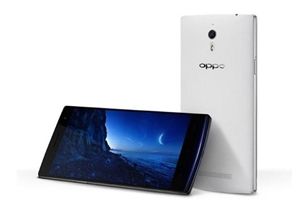 China – Xiaomi – this is probably the most popular Chinese start-up. The company plans to sell 60 million smartphones this year. The company's strongest point is that it sells smartphones at half the price compared to Samsung or HTC devices, while maintaining pretty good performance. Low prices are allowed by the sales mode – 70% of Xiaomi devices are sold online, and 30% through network operators. For the time being, the company plans to dominate Asian markets in order to then expand into South America. Flagship: Xiaomi Mi3.
China – Coolpad – This is another example, besides Xiaomi, of a phone that is more popular in Asia than iPhones. In China, it ranks third in terms of sales. The design of these devices is rather poor, as are the parameters, but for average, not very demanding users, fully sufficient. Coolpad has already produced m devices.in. For U.S. T-Mobile as an OEM, so these are somewhat proven devices. Flagship: Coolpad Magview 4.
China – Oppo – the company has already visited our portal, when we described their Oppo N1 model, with a rather unusual camera. The company wants to dominate both domestic and distant markets. Oppo's main target is Indonesia, Thailand and the Philippines. Flagship: Oppo Find 7.
India – Micromax – Of the companies described so far, Micromax is the closest to dethroning Samsung. In 2013 in India, 38% of smartphones sold were those by Samsung, 16% – Micromax. The company has already appeared in Russia and Romania, as these are developing countries where demand for budget smartphones is quite high. Flagship: Micromax Canvas Knight.
India – Karbonn – sales of the company's smartphones in India at the end of 2013 amounted to 10% of total sales. One is a company slightly smaller than Micromax, which is growing steadily. Karbonn is one of two companies offered lower license prices by Microsoft. Flagship: Karbonn Titanium Octane Plus.
India – Xolo – is another company to which Microsoft has offered lower license prices. It is a manufacturer of low- and mid-end smartphones in the Indian market, but the prices offered by the company are relatively high compared to the competition. Flagship: Xolo Q3000.
Malaysia – Ninetology – The company is distinguished from the others by a little more input into device design. In the Malaysian market, the company ranks second in smartphone sales (first, of course, is Samsung). Flagship: Ninetology Z1+.
Philippines – Cherry Mobile – The Philippines stands out from Indonesia or Vietnam for its rapid growth in the smartphone market. The company currently has as many as 84 models of smartphones lined up for successive launches. Flagship: Cherry Mobile Omega Infinity.