News from Facebook: new Facebook Lite app and maps in Messenger
Apps from Facebook are a must-have on any mobile device. The company is constantly expanding its ranks, buying more apps from third parties as it creates and improves its own apps, such as Facebook and Facebook Messenger. Facebook has just released a "light" version of the application – Facebook Lite – which is supposed to allow seamless use of the application even on smartphones with very poor performance, as well as in the case of a very weak Wi-Fi signal.
Through Facebook Messenger, on the other hand, you will be able to send not only your location anymore, but also detailed maps – of your location, as well as of any selected point.
Facebook Lite – a "lighter" version of the application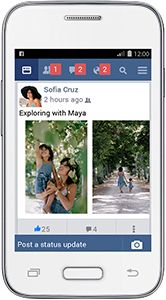 Facebook Lite is a new version of Facebook's main app (which is already used by more than a billion mobile users), designed for Android users primarily in developing countries. The app is designed to take advantage of the as little data as possible. This will allow the application to run faster, save battery life, and use the application even with a very low bandwidth Internet connection.
In addition, thanks to its "lightness," the app is expected to work seamlessly as well on smartphones with the weakest technical parameters. The app weighs in less than 1MB, which allows it to install and load content quickly. Includes key Facebook functionality, i.e. news feed, status updates, photos, notifications and more.
Thanks to the creation of this version, Facebook will also be able to be used seamlessly by residents of the poorest countries (as long as they own a smartphone, even the weakest one).
The app appeared in Asian countries to begin with. It is also expected to be made available in selected areas of Latin America, Africa and Europe in the coming weeks.
Sending maps via Facebook Messenger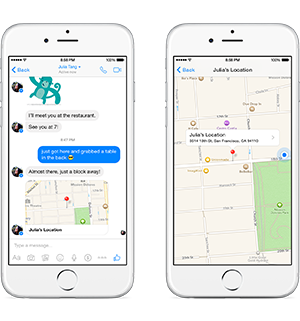 Facebook Messenger has had an option since its inception to display the current location of the caller. So far, however, the feature has been limited to just the name of a neighborhood or city. However, from now on, instead of the current location notifications, users will be able to send detailed maps with their location, or, even better, with the location of any selected place. This can be a significant convenience for many messenger discussions, e.g. while arranging an evening beer with friends.
To send a map, tap the "more" icon, then search for any location, such as. typing the name of the location. You can also send your own current location, which Facebook suggests may prove useful, e.g. when running late for a meeting – instead of explaining where we are and how long we will be in. With this option, users have full control over sharing their location, which is sent in a separate message.